Latest Renault parts offers:
Norfolk Truck & Van nominated twice for Commercial Motor Awards 2019.
Norfolk Truck & Van has received two nominations in this year's Commercial Motor Awards, a prestigious competition and a highlight of the industry calendar.
Following on from his recognition by Renault earlier this year, Callum Gook-Mackenzie, of Norfolk Truck & Van Norwich, has been nominated for Commercial Motor Apprentice of the Year 2019. This is a fantastic achievement, and our congratulations and best wishes go to Callum. Norfolk Truck & Van has also been nominated in the Technician Team of the Year category.
Commercial Motor is one of the most well-known brands in the industry, and the awards are held in high regard. To receive two nominations is testament to the hard work, dedication and skill of our staff, and we wish them luck on the night.
Three exceptional depots. Three exceptional teams.
At Norfolk Truck & Van Ltd, we know that service comes first. That's how we've been able to build our business up through the years - by ensuring that the customer is always our first priority. Of course, with years come experience. When you deal with Norfolk Truck & Van Ltd, you deal with the experts
NORFOLK TRUCK & VAN NORWICH
School Lane | Sprowston | Norwich | NR7 8TL
+44 (0) 1603 253 300
NORFOLK TRUCK & VAN IPSWICH
Lodge Lane | Great Blakenham | Ipswich | IP6 0LB
+44 (0) 1473 834 200
NORFOLK TRUCK & VAN ENFIELD
Mollison Avenue | Brimsdown | Enfield | EN3 7NE
+44 (0) 208 804 1266
New vehicles supplied with dealership expertise.
Norfolk Truck & Van offer both new and used commercial vehicles, and is proud to offer Renault Trucks vehicles as our flagship brand. We supply vehicles from vans to 44t, including 8-wheelers and utility vehicles.
8-Wheel Chassis Available NOw!
Our Enfield depot can supply 8-wheel chassis to a range of specifications.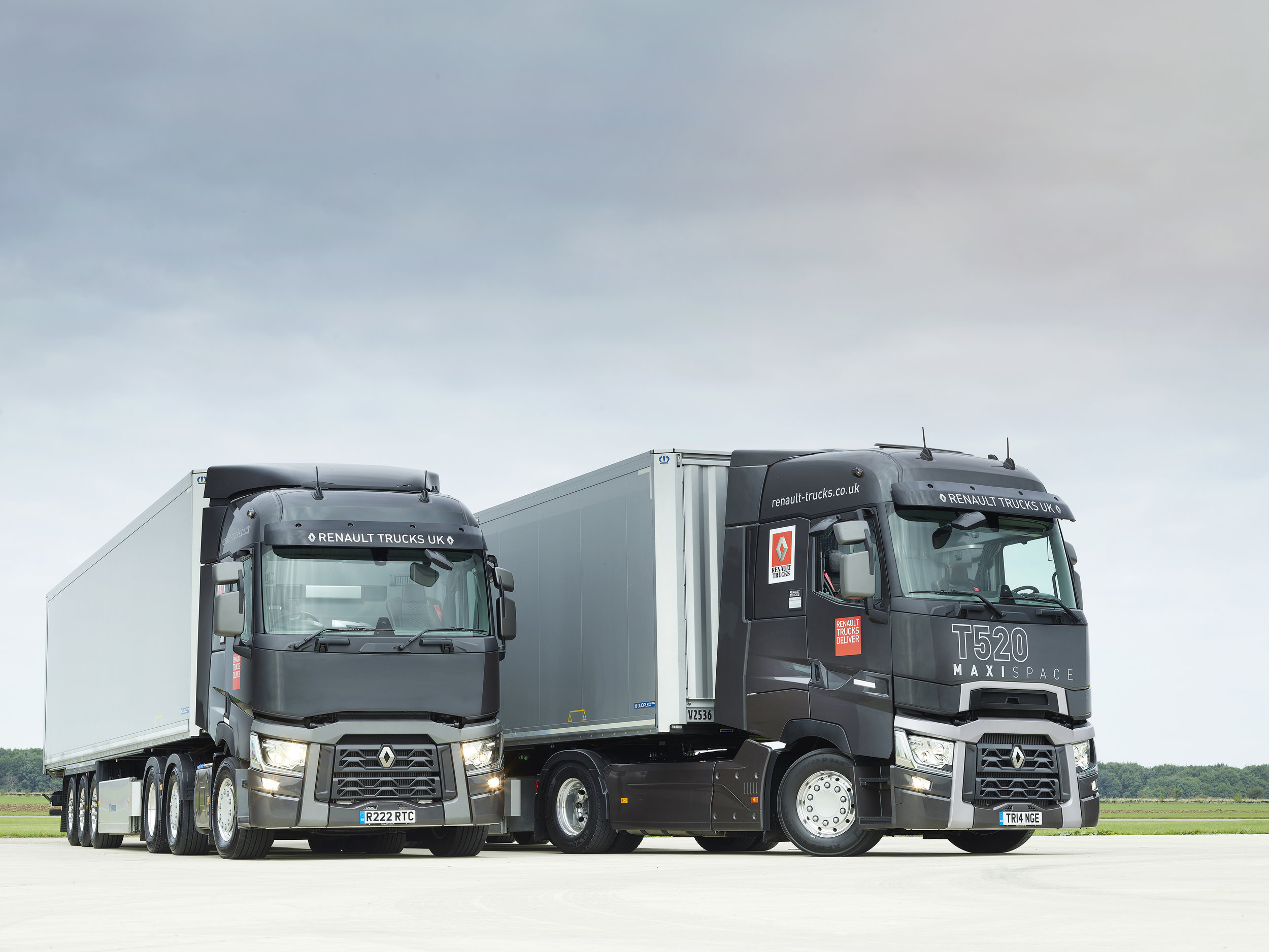 TRACTOR UNITS AVAILABLE AT ALL DEPOTS NOW!
High-specification tractor units, including the T520, are available at all our depots for immediate sale.